The development and implementation of the Marketing Plan is perhaps one of the most important aspects of the services any Broker provides. I am 100% confident with the resources and marketing platform that I have access to through Sotheby's International Realty, I can provide the very best exposure for any property that I list for sale. I sit down and develop a specific marketing plan for each and every property with a focus on where I believe the Buyer may originate from. Beginning with preparing marketing materials, which includes professional photography, use of drone or aerial photography if needed, a 3D Matterport interactive tour providing a complete floorplan, a Virtual tour, and sometimes a video. For properties that are currently under construction, I prepare Virtual renderings and floor plans to show what the end product will look like! We also create glossy high quality brochures and flyers and then we are ready to hit the market running! I still do extensive print advertising which is local, regional and in some cases international. I provide the greatest possible exposure on the internet…. and as a premier agent on Zillow and Realtor.com, any interested buyer will be directly contactby me when requesting information online. Being exposed on the Sotheby's International Realty Website, your property is seen on the most looked at luxury property website in the world! I also utilize Facebook and social media marketing to target specific markets where my experience has shown me a buyer may likely come from. I have an extensive amount of tools at my disposal and a huge network of clients, and other brokers that I share your property with in an effort to assure that you get the best possible price the market will pay!
MARKETING PLAN
Professional Photography
Virtual Tour with Aerial or Drone PHotogrpahy
Matterport 3D Interactive Floor Plans
Brochures – four page color - which may be distributed throughout the Sotheby's International Realty network worldwide.
PRINT MEDIA
Locally:
Coronado Eagle Journal
Coronado Magazine
Coronado Connection
San Diego Union Tribune
Coastal Living Magazine
Beach and Bay Press
Carmel Valley News
Del Mar Times
Downtown News
Encinitas Advocate
San Diego Downtown News
La Jolla Light
Peninsula Beacon
Poway News Chieftain
Rancho Bernardo News Journal
Rancho Santa Fe Review
Solana Beach Sun
San Diego Business Journal
Dream Homes Magazine
Premier Magazine
San Diego Home/Garden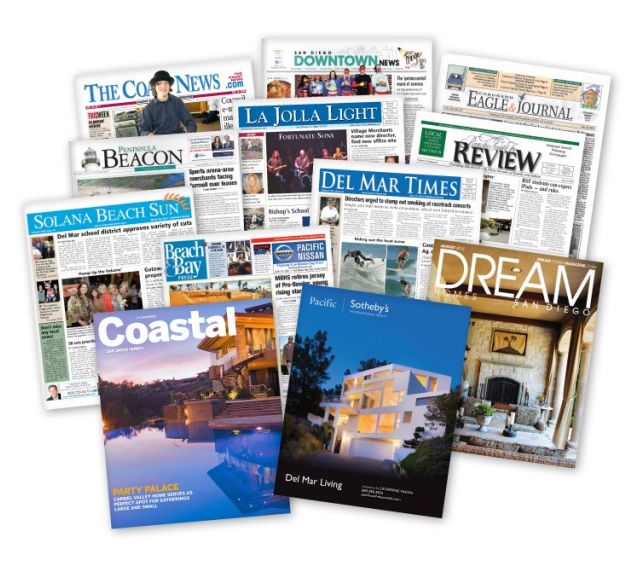 REGIONALLY:
Properties of the Southwest

NATIONALLY:
DuPont Registry
Private Air Luxury Homes
Jet Set Market Place
Wall Street Journal
New York Times
Sotheby's Art & Home
International New York Times
Financial Times
RESIDE
Unique Homes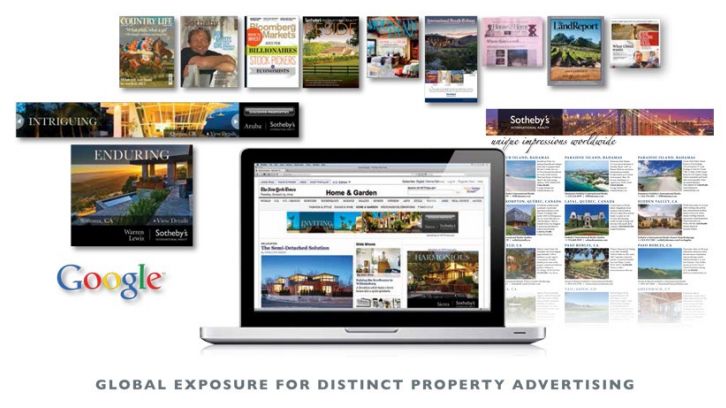 NETWORKING
Contacts of Business Relationships with Sotheby's Agents from around the Country.
Showcased through Brochures in Sotheby's Auction Houses in London, Hong Kong and New York.
Brochures distributed to Sotheby's offices.
Working relationships with the Pacific Sotheby's and various other top Brokers from around the County.
INTERNET MARKETING
Realtor.com
Zillow
Trulia and all websites that are fed from the SANDICOR MLS LISTINGS ARE FEATURES LISTINGS OR 'PREMIER' and I am the contact person on each listing.
The Sotheby's International Realty website.
This is the primary reason for my affiliation with Sotheby's International Realty. This website receives almost twice as much traffic and clients stay on it twice as long as any other luxury home website.
This all begins with search engine marketing. The Sotheby's website is accessed from the following media giants around the world through their websites:
​​​​​​​
New York Times
Wall Street Journal
The BBC
The Daily Telegraph UK
Architectural Digest
YouTube
SCMP.com South China Morning Post
FT.com and FTChinese.com
PropGo Luxury
Hong Kong Tatler